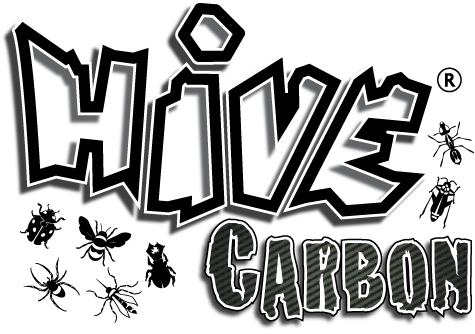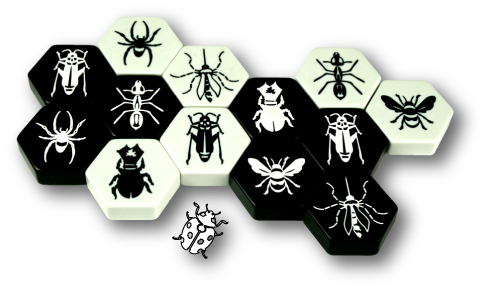 Hive Carbon + Ladybug
We are proud to announce the special edition Hive Carbon. This game is still the same as our award winning flagship Hive® game, but with a Carbon twist which is an alternative to the existing set of pieces for those who prefer a classic black and white colour scheme. Included with this edition will be the infamous Mosquito piece and a very special Ladybug piece.

The initial reason for bringing out this special edition Hive Carbon set was to commemorate the iPhone game application that has multi-tile sets that includes this beautiful Carbon set.
The long awaited Ladybug add-on expansion set for the original Hive has finally been created and is currently in production.

Product information
Game designer: John Yianni
Publisher: Vendetta
Rules: Dutch, French, English
Box: 21 x 21 x 6 cm
Price Hive Carbon: € 35
Price Hive Ladybug: € 7
Other games by John yianni: Hive-Mosquito , Army of Frogs,
Logan Stones

Orders
For information and orders please mail us:

Mail: info@vendettaspel.nl